Expanding markets also means local fairs increasingly important for manufacturers. Suzuki chose the premiere at the Bangkok Motor to unveil the concept A: Wind. Here is the next Alto…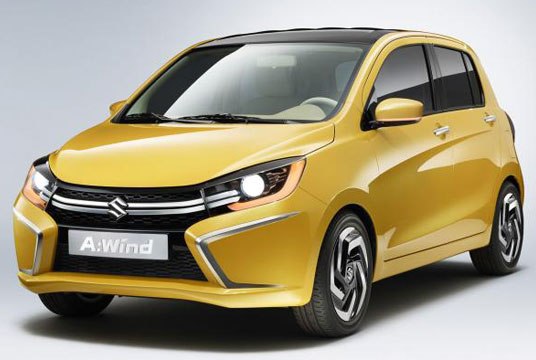 The current Alto was unveiled in the form of the A-Star concept. The next does with the concept A: Wind. A concept introduced by Suzuki in yellow or blue, and reveals evolution of style trendy brand, with headlamps in line with the grille.
A theme barely sketched on the last iV-4 concept aside from typical attributes of a concept (internal optical design, details of the shield, interior color), the concept is 99% conforming to what will be the next small Suzuki intended not only to Thailand, but the India or Europe also.
3600 mm long, 1600 mm wide and 1540 mm high, it rests on a wheelbase of 2,425 mm. Either 20 mm more in length and 65 more especially to the wheelbase. The engine is the same as the 3 cylinder 996 cm3as the current Alto, associated with a CVT.