Subaru Legacy 2.5i EyeSight tS
It two years ago Subaru had prepared for the happy Japanese a limited series of Legacy 2.5GT called tS ("tuned by STI") which, without being a "real" TSI, included a bunch of parts and thus became significantly more attractive than the standard version.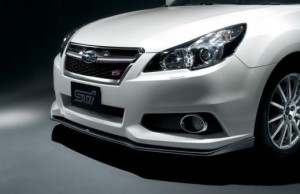 The manufacturer gives this week cover based this time on the less powerful 2.5i which takes the name of Eyesight tS, since it adds to the treatment of STI's new security technology based on Eyesight visual recognition.
As with all Subaru models with the nickname "tS" (tuned by STI), improvements in the sedan and its Touring model concern both stylistic aspects that the driveability of the car.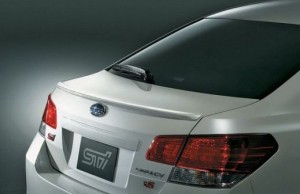 The engine boxer of 2.5L of cubic capacity keeps the same power of 173ch and the couple of 235Nm of the standard versions.
The key "TSI" is doing outside on the adoption of a roof spoiler (on the Touring version) and boot (for the sedan), new front and rear spoilers as well as two new grilles (upper and lower) honeycomb, all changes already seen in the previous Legacy tS.
Both body receiving chrome exhaust tips (coming from a new sports exhaust system) as well as new light alloy rims of 18 inches specific to this edition.
Also note the addition of badges "tS" and STI on the whole of the car. STI would not dare to affix its badge without considering the road behavior, and leaned on the suspension of Legacy. It adopts new coil springs, sport shocks and new arms and struts.
The interior also benefits from the regular STI treatment. The front and rear seats and the center console offer partial coverage in black leather with red stitching. The accessories of the board of edge undergo a treatment in titanium gray while we note the presence of thresholds of door "tS".
The cockpit also gets a sport steering wheel with the same black leather/red stitching treatment and as well as push-button Start/Stop STI badge. The performance indicators receive a speedometer reviewed in 260km/h.
Only 300 copies of this special edition (sedan and wagon together) will be sold from now until 12 March 2013. The selling price starts at 3,528,000 yen (about € 35,500 at today's rates).