The Jaguar range will soon have many new entrants but the British brand does not forget its current models. For proof, these stolen shots would represent the new XF sedan in full redesign.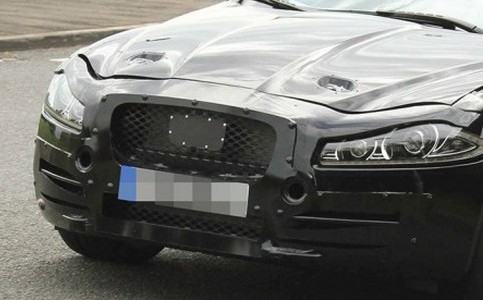 Presented at the 2007 Frankfurt Motor Show, Jaguar XF was then replaced the S-Type. The shorter range than the XJ sedan has subsequently suffered a slight restyling in 2011 but the one which is emerging in the future should be more complete with, among others, technical changes. If the last restyling redrew the headlights of the sedan to bring more of the C-XF concept, it believed the future should also benefit from a new pencil stroke at this level. A new grille is also present while at the rear, the chrome strip would more body with optical blocks.
The addition of aluminum components in the body with doors expected to lower the weight, in its current version 3.0L V6 of 340 hp weighs, empty, 1770kg. Side engine, a 4-cylinder turbo gasoline (Hotfire new engine) and diesel should be available in the entry level. An 8-speed automatic transmission also arrive standard on some versions.
The new XF could land in 2015 and share the news of the brand with her sister XS and the future SUV brand can be seen in the form of concept in a few days in Frankfurt…