Rolls-Royce would think a roadster with V16 engine
According to Car Magazine, the British manufacturer could propose in the near future, two unreleased vehicles for the brand: a roadster with V16 engine as well as a SUV.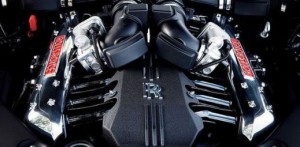 On the SUV, the Goodwood Company is well aware of Bentley plans and even talk of a against-movement. "We monitor the activities of the competition", says the boss of Rolls-Royce, Harald Kruger, "and we regularly debating whether to take action. This applies to all segments of the brand and technology".
However, the information remains a big future supercar Roll-Royce, carrying a 16-cylinder engine as the Bugatti Veyron. In addition, the brand has created a more or less will say it: in 2004, the concept car 100EX has a V16 engine displacement of 9l of cubic capacity in its entrails. Moreover, engineers are wondering why this engine was never installed in production: it was a "error", says a source, do not put it in the Phantom so differentiate it from the Ghost.
While the V16 engine would likely get a little more than 700ch, the primary purpose of this roadster is not the same as Bugatti and speed records. Indeed, in view of the Rolls-Royce customers, this model would be a showcase of luxury refinement. According to indiscretions, this vehicle has two seats with a pickup in volume but very slender for its length. Otherwise specified, the aluminum chassis is loosely linked to the next Phantom, starting its career in 2016.
This possible roadster is not to merge with Wraith coupe, coupe based on the Ghost sedan, which will be unveiled at the upcoming Geneva Motor Show.