Opel Corsa Ecoflex: now at 88 g/km of CO2
Opel continues to evolve in the Corsa Ecoflex version, to help to reduce the emissions of CO2, used as a barometer of consumption in many European countries. The small Opel rises from 94 to 88 g/km in this version the most virtuous in the field.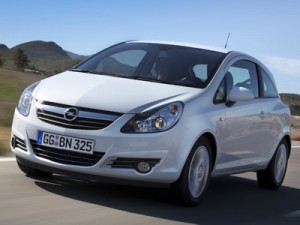 The level of CO2 emissions being adopted by many governments as an indicator of the level of consumption (not pollution), strongly rewards or punishments depending on whether one is a good or bad, manufacturer gradually improving the values of their models. Despite its age, the Corsa is no exception to the rule. And because it continues to do well in the sales segment in Europe (particularly through the rental) and alone represents more than a quarter of sales of Opel and Vauxhall in Europe.
Thus it's better version from 94 to 88 g/km (3 doors, 1 g/km over 5-doors). A value that allows it to be among the best pupils of the segment against the Polo Bluemotion (87 g/km), Fiesta Econetic (87 g/km) and Renault Clio (83 g/km).
This reduction in the consumption of 3.3 l/100 km in cycle is to put in part to the active 1.3 CDTI engine of 75 kW / 95 hp / 190 Nm reworked. It thus benefits from an oil pump with variable displacement, but is also seen as associated with a new gearbox, while the tires are still reduced its resistance (and therefore increased braking distances …).