Nissan e-NV200 PART e-VAN
Nissan, official sponsor of the competition, took the last final of the champions League to unveil a new variation of its e-NV200.
On the sidelines of the last final of the Champions League which was played last Saturday, Nissan unveiled in Berlin an unusual version of its electric utility.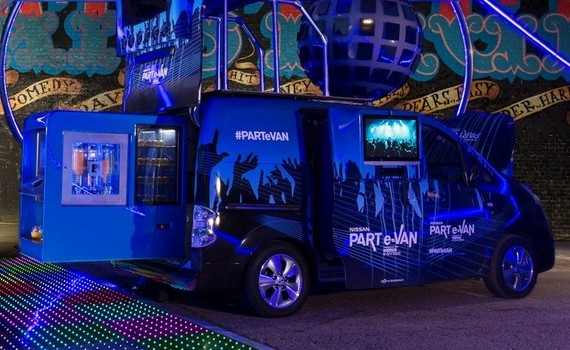 This version, called PART e-VAN, reveals e-NV200 transformed into mobile disco. The engine for example inherits of a disco ball with solar panels on the roof to power the vehicle, not a DJ booth on the roof with sound system and Silent Disco or else of a dance floor illuminated by LED at the back of the vehicle.
And with this? A "virtual bartender for electrifying soft creations" or "two screens integrated augmented reality, allowing users to dive in virtual reality at the heart of their own party", complete the Japanese brand.
Spectators present at the 24 Hours of Le Mans will discover that Nissan e-NV200 PART e-VAN.