Born in India, Suzuki Ertiga is also present in Indonesia. In this country amateur of minivans, it becomes exceptionally Mazda VX-1. Without major change, it provides a more visible presence Mazda on one of the biggest markets in Asia.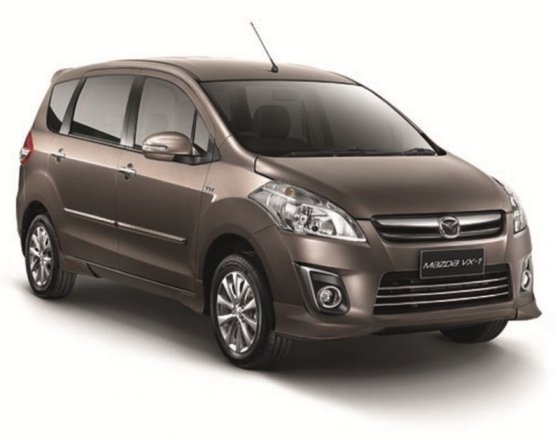 We often think of the minivan as a very European type of vehicle, but forget an important market in Asia, Indonesia. In 2012 and the first quarter, the first 5 cars (excluding pick-up trucks and small so) are minivans: Toyota Avanza, Daihatsu Xenia (Avanza clone), Toyota Innova, Nissan Grand Livina and Suzuki Ertiga.
Arrived in 2012, it has quickly established itself as the best selling of Suzuki, and offered the fourth before the Nissan in the first quarter. This little manufacturer Mazda has approached Suzuki to develop a suitable model.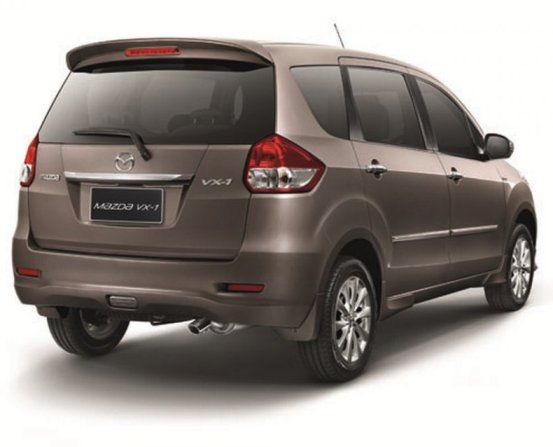 According to an OEM supply agreement often used by Japanese manufacturers, Suzuki supplied its flagship minivan, which some adaptations (front fenders in particular) becomes Mazda VX-1. What's more visible in the market for Mazda and what better use of its manufacturing capacity for Suzuki. The VX-1 is assembled in Indonesia, from parts kits produced in India by Maruti-Suzuki.
Only engine available, the 1.4-liter 95 hp and 130 Nm of Ertiga, with a choice of gearbox 5 speed manual or 4-speed automatic.