Introducing the new Opel Corsa
The new Opel Corsa will make its debut at the Paris Motor Show.
The old and the new
For the occasion, Opel came with a Corsa "A" in 1990, which put in the center of its descendants. The DNA design is not obvious. By cons, we note that in terms of size, it has little changed. Thus, compared to the current Corsa, it gains only 21mm in length (in 4,021m), 26mm in width (in 1,736m) and loses 11mm (1,479m to high).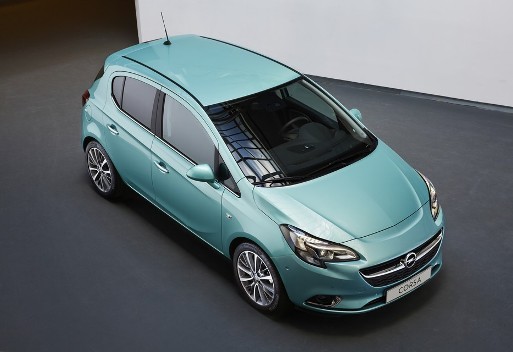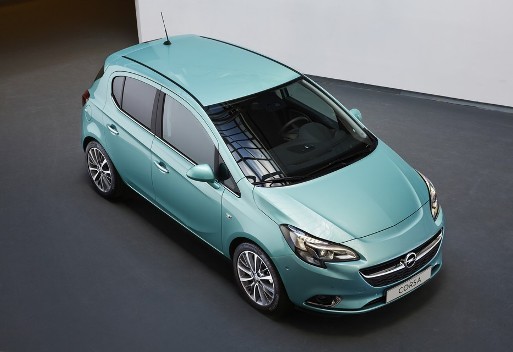 The idea is to make it a compact car, the dynamic style. A light-years of "crossoverisation" room.
The front is an odd mix: Adam grille, but Cascada flagship. At the rear, it has horizontal traffic lights to give the impression of a low height. It is available in 3-door and 5-door.
The outgoing model was offered with 4 shades of gray (from 7 colors!) New is entitled to a more colorful shade. The white is a "Color Edition", more colorful, with its black roof and five interior colors to choose from. The blue is a "Cosmo", over-equipped and chrome. There are also "Essentia" finishes and "Edit".
Side engines, it gets a 1.2L 70hp, one 1.4L 90hp (with 6-speed mechanical box or a new 6-speed automatic transmission), 1.4L turbo 100hp, the new 3 cylinders 1.0-liter Ecotec turbo 115hp and 1,3l CDTI (diesel) 75hp or 95hp. Sign of the times, it is the 1.4l turbo petrol that is put forward … But with 122g CO2, it repel fleets. The latter therefore fall-back on CDTI (100 g with the 75hp and 95hp with 87g, pending a more economical CO2 version).
It is an open secret, an OPC variant is in the pipeline.
Interior
German requires the dashboard anthracite with lacquer black piano that necessarily shows badly. The Color Edition features a yellow insert (not very pretty) or white. Perceived quality is breathtaking. One is in the upper midrange.
The driver sits down. This will appeal to those who want driving sensations. But again, we move away from the crossover trend. Moreover, it is a true 4 seater. Even from behind, the big guys have space. On short trips, a 5th adult can sit in the middle.
The Essentia version has ESP, isofix, a slew of airbags, radio with USB port … But no-one split bench seat, no air conditioning and 14-inch wheels. All this for the not very aggressive rate of €11,990 with the 1.2 liter 70hp (5 doors do not qualify for this engine).
For plus €1,600, the seat becomes split, rims passes to 15 inches, the radio has bluetooth and appears air conditioning. OPC pack (€900) with shield, underbody spoiler and chrome exhaust is proposed.
Its Color Edition will add a sports pedals and 16 inch rims. The Cosmo prefers parking aid, cruise control (with Distronic), a trip computer with 3.5 inch screen, a multifunction steering wheel and heated mirrors. But it is almost to €20,000…
Conclusion
The new Corsa has a distinct philosophy of its competitors. Will buyers appreciate the low driving position and general pace that emphasizes the dynamism?
The Corsa 5-door 1.4L 90hp Edition is the workhorse. At €13,590, it seems attractive on paper. Especially since its have promised a new chassis with better running gear. The question is what it is worth on the road…