Hyundai: For luxury, style and performance
For style, space, comfort and milage – Hyundai cars have always been on the top. With stylish designs and modern looks these cars are definitely head turners be it EON or i10 or i20 or ascent or elantra. Hyundai has always managed to be a trend setter in every day cars so appealing to the everyday travel from work to home or even long distances.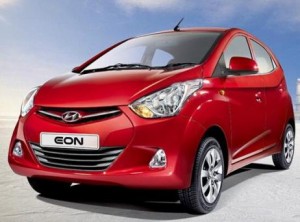 The Hyundai EON has a distinctive design and rolls in style with it's excellent new and revolutionary design. If you are looking for a little more luxury, Santro Xing with it's refreshing design changes is the perfect choice. It's got a stunning exterior and a luxurious interior design. Amongst the top appealing features are a new front radiator grille, the full wheel cover and the rear spoiler. The Santro Xing is definitely more stylish and more sporty. It's adds an element of elegance to it's already appealing looks.
I10 and i20 are these days becoming a preferred choice for Hyundai Car owners and potential purchasers. The i20 speaks luxury loud and clear. It's has style written all over with Uber Features and Uber power. So, if you want style and luxury, you've got it with i20.
The next in line to choose from Hyundai is the Hyundai Accent. It has been designed for true luxury. This sedan fulfills all your luxury expectations. With a responsive and smooth engine and an excellent blend of style in design, it's a great pick if you are looking for a mid sized sedan with stylish exterior and luxurious interior.
With the Hyundai Verna, you will get the feeling of "Style – redefined" and "power – redefined". The feeling of style and power in harmony – all inculcated in one machine is what you will experience in the verna. Completely natural rhythm in design, sleek and extremely good looks advanced technology and amazing safety features, the Verna from Hyundai is definitely a luxury sedan you are looking for.
With world class engineering and an elegant design, the Hyundai Elantra proves itself to be on the top of tops in luxury cars from Hyundai. To complement your lifestyle, it's got unparalleled features and is a successfully running car from Hyundai.
Where you expect luxury, you cannot miss the Hyundai Sonata. It's truly a masterpiece when it comes to design and elegance along with efficiency and performance.
Hyundai Cars have been at the epitome of luxury and technology all along. Whether it's the EON or Sonata or Santa Fe, Hyundai Cars are truly the most popular when selecting luxury, comfort and performance.
You can now Test drive a Hyundai at Sport Durst of NC.