The size of the market is pushing manufacturers to expand their offerings in China, especially in the C segment sedans. Honda will therefore add Crider to its range alongside the Civic which it is a close cousin.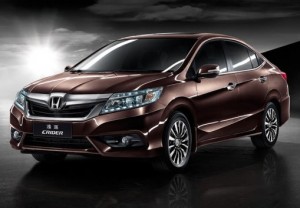 A Chinese market nearly 14 million in 2012 (excluding utilities), the C segment sedan represented about a third of registrations … This means its importance. Important, but also very broad in terms of needs. Builders do not hesitate to increase their offer, often leaving coexist several generations of the same model.
Having two joint venture, with Guangzhou Auto and Dongfeng, Honda also had like will to balance a little best the production between them, by playing a strategy to "Volkswagen" and duplicating its range. What has already been done on large sedans with the duet Spirior/Accord, or on minivans with the Odyssey and the Elysion.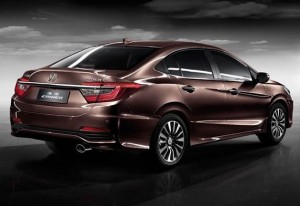 Here is the Crider, announced last year by the Concept C. Technically so close to the Civic, which will be launched before the summer sedan. If the Civic sedan in its opts for sleek, flowing lines, the Crider is massive, however, strongly chrome … A model should be limited to the Chinese market, even if Honda does not seem to exclude the idea of the export to other Asian countries.