It is the Ford that is truly global, and others that are less so. As this new Everest which will cause its wheels in Europe or in North America. Like the previous generation, it is a SUV 7 places based on the Ranger pickup.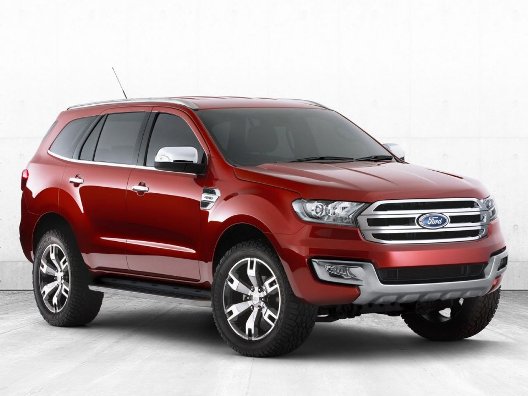 Intended primarily to Asian markets, the Ford Everest (Ford Endeavour in some countries) will soon experience its first real change since its launch in 2003. A new generation that uses the principle of the previous one: a rustic and all-terrain area, offering seven seats, based on the Ranger pickup. Here the new Ranger.
As this last, Everest was designed in Australia and will be produced in Thailand in 2014. The prototype announcing the second generation has also been unveiled with great fanfare in Sydney. After announcing its intention to cease production in the country, Ford hopes to reassure its intention to continue to be designing vehicles beyond 2016.
Derived from the Ranger, but by a "simple" Ranger SUV. Evidenced by a specific front which should give it more personable. The dashboard should be the same hand, as mechanical supply: 2.2 TDCI 150 hp and 3.0 TDCI 200 hp.
The prototype will likely be unveiled to the public exhibition in Jakarta next month. The production version is expected in spring 2014.