Ferrari 458 Italia by Vorsteiner
Without distorting and betraying the original lines of the Italian berlinetta, Vorsteiner reveals the characteristics of its program baptized 458-V. The Ferrari 458 Italia modified somewhat so inherits various minor alterations.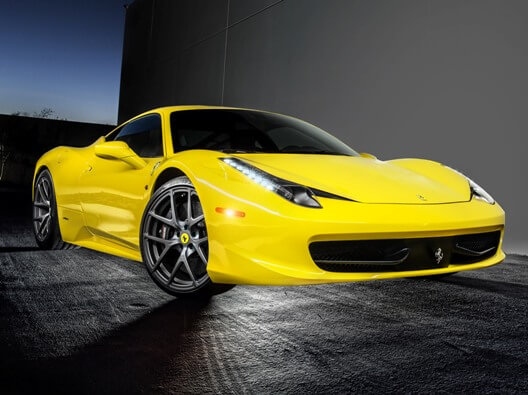 Including specialized items based carbon fiber; Vorsteiner Americans are using this material to make a few changes to the Ferrari 458 Italia. The berlinetta won a new diffuser and front spoiler. One can also distinguish a rear spoiler and aerodynamic wings.
The interested customers will have also the possibility to go through the new line exhaust box or choose rims as the VS-110, rims in 20″ and 21″.
Let us note finally that this new program is also advanced on the open variation of the 458 alias the 458 Spyder.