David Brown Automotive Speedback
A few days before Top Marques show, David Brown Automotive unveiled in London its first model, called Speedback. A tribute not concealed from Aston Martin…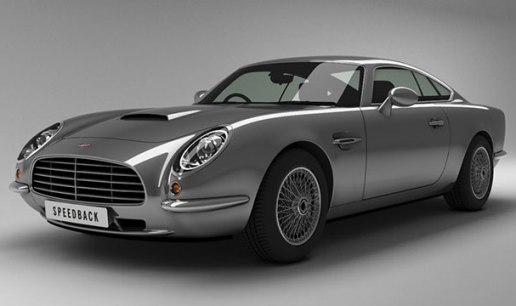 As it is named David Brown and want to give birth to a brand car, hard not to be confronted with the Aston Martin universe… In this case, if the founder has no relationship with his illustrious namesake, the new British brand has chosen to take advantage of this proximity.
The first model is a tribute to the style of the Aston Martin DB5 and DB6. Or "what if the DB5 had evolved until today as the Porsche 911?" The name chosen is however not much retro. Speedback evokes more news made Sportback, Spaceback…
Evocation of Aston Martin universe to the exterior styling, and good base for technical … But another manufacturer since it is the Jaguar XK, which serves as a basis. A base that dates back to 2006 and especially that particular cease production this summer.
The engine is one of the XKR: 510 hp from the 5.0L V8 supercharged, what propel without any problem the are 1,800 kg of the Speedback to 250 km/h (electronically limited), and 0 to 100 km/h in 4″6. But with more typing Grand Touring that really sporty.
Modernized style, base relatively current, but hand-crafted technique. The aluminum body panels are formed by hand, the old and the interior is dressed in leather and wood. Here also via a manual work. It should be noted furthermore a installation very British at the rear, since the safe houses a fold-down seat, for a picnic great comfort…
A craft work therefore, which will be the guarantee of a well brought up price, which will be unveiled in a few weeks in Monaco at the Top Marques show. Estimates turn around €300,000. At that price, David Brown hopes to be able to sell 1,000 copies.