Chery commits a whole new direction for branding, and a complete restructuring of its range. A strategy which translates this summer by the new sedan Arrizo7, from the Alpha7 concept unveiled in Shanghai.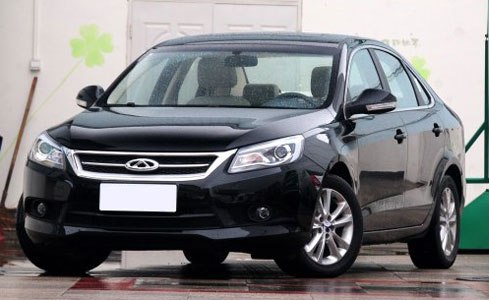 In 2009, Chery has launched a new brand strategy, adding to its Riich portfolio, Rely and Karry, while maintaining the core brand Chery. A strategy which proved to be a failure, with new marks from which sales do not take off. Because at the same time, the first Chinese manufacturer tried to run all things at once, throwing a multitude of projects, in the end very few were successful.
In the end follows a range where we must seek coherence between variously numbered or not: Cowin1/Cowin2/Cowin3/Cowin5, A1/A3, E3/E5, QQ/QQ3, Eastar and Tiggo.
Shift in view with an admission of the failure of new brands that are abandoned, the abandonment of many projects, and a clarification of the Chery range. Four family of models will thus make up the range. QQ will designate smaller vehicles, and then come Fulwin for compact models, and high-end new name Arrizo which should show the shift. The SUV will resume the Tiggo known appellation.
With Arrizo7, Chery intends to make a clean sweep of the compact sedan segment and restart. More modern design, but also technological content to date. The production model is as we would expect almost identical to alpha7 concept unveiled in Shanghai, and it is inscribed in a classic segment with 4m65 long, 1m825 wide, 1m483 tall and a wheelbase standard of 2m70.
Side technology, large touch screen, hands-free startup, the tire pressure monitoring, reversing camera makes self-level segment standards in most countries. Because with this Arrizo7, the manufacturer takes into account well to start again on the export markets.
At launch, the engine will be a 1.6-liter 126 hp available in manual or CVT continuously change.