Originally scheduled for presentation at Goodwood in early July, the Skoda Octavia RS has finally preferred to unveil a few weeks earlier. The Festival of Speed will mark its first public appearance, and its commercial debut in Britain.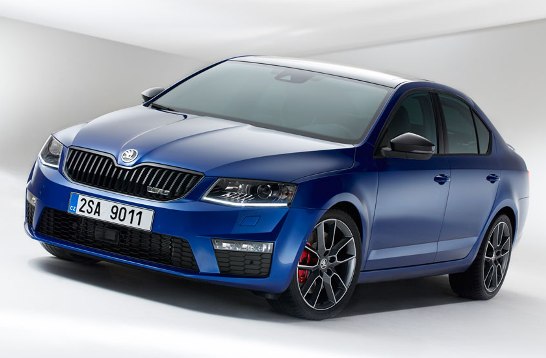 The third generation of Octavia perpetuates the RS family, which sees it again declined out of petrol as in diesel. We thus find the engine under the hood of Golf GTI and GTD: 2.0 liter petrol of 220 hp and 2.0-liter diesel of 184 hp. Making it the fastest Skoda ever produced: 248 km/h and 0-100 km/h in 6″8 for the petrol version (232 and 8″ 1 diesel).
For its style, it remains Octavia RS before. Therefore discreet and in good taste. More perforated shield, rear diffuser, projectors with dark mask, and above rims 17, 18 or 19 inches. On board, black atmosphere with sports front seats, three-spoke steering wheel, door sills and pedal steel. The equipment originally contemplated is very comprehensive and includes in particular the driving aids: alert collision, multi-collision against secondary accidents device, or monitoring the driver's attention. The adaptive cruise control, beam assistant, semi-automated parking or the recognition of the control panels point on the list of the options.