The designation Series 1 had prevented the appearance of a M1, awkwardly renamed 1 Series M Coupe. 2 Series become, the smaller BMW coupe now offers a version of M2. Does a worthy heir to the BMW 2002 Turbo and M3 E30?
Here is the eagerly awaited BMW M2. Awaited the launch of the 2 Series Coupe, and comes oversee the range above the M235i. A real "M", which alloys the density of 2 series engine to a muscular six cylinders. This 3-liter engine, boosted by turbo TwinScroll housed in the manifold admission and displays 272 kW/370 hp, and a torque 465 Nm, 500 pushed with the overboost function.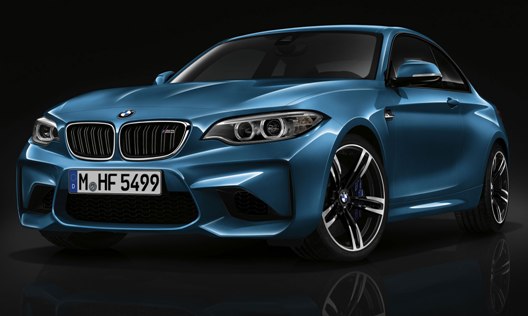 On the program for it also direct injection, continuous wedging double-VANOS and Valvetronic variable intake. And of course the Stop & Start Story maintains consumption and CO2 emissions. Count 8.5L/100 km and 199 g/km with the manual transmission and 7.9 L/100 km and 185 g/km with the 7-speed dual clutch transmission.
But that is not its main purpose. Performance and driving pleasure will be a world more familiar that restarting the engine at a red light… The well-manicured chassis with great attention to detail takes back the most part of the aluminum components of M3 and M4. M Compound braking adopts ventilated and perforated 380 mm discs at the front with 4 piston calipers and 370 mm at the rear with 2-piston calipers.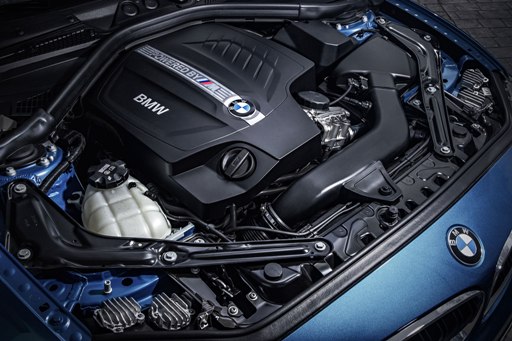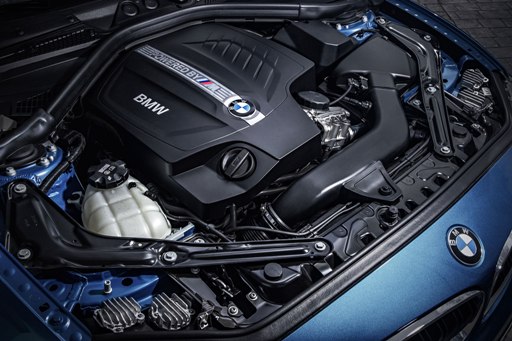 Finally, the active rear differential sees its fully controlled multi-disc clutch, according to various parameters. And Sport+ driving mode offers a little more stability to control freedom to leave a little more rear wheel slippage. On the side of transmission, the choice is therefore left between a 7-speed double-clutch transmission and 6-speed manual transmission. The latter enjoys a setting of the system to the downshift feature. The exhaust is equipped with shutters driven to express a typical sound, without contravening the harsh regulations.
The style of this M2 leaves little room for doubt as to its performance. Obviously developed muscles with an enlarged body of 55 mm in front and 80 mm at the rear, essentials to shelter the large 19 inch double spoke wheels. Inside, sober atmosphere with leather, alcantara, aluminum and carbon. The seats have lateral support adjustment.
As for performance, the M2 displays a 0-100 km/h in 4″5 or 4″3 depending on whether you choose the manual or dual-clutch. The maximum speed of 250 km/h (limited) can be relieved with the M Driver pack: 270 km/h… In times, count 3″6 from 80 to 120 in the fourth.
Heiress of the 2002 Turbo or E30 M3, M2 remains in its time with various driving aids or connected services. One will retain the ability to control a GoPro camera onboard, but also see and share on social networks, conduct and various performance parameters on the M Laptimer App…