Audi TT-RS and RS plus by ABT
The German maker of Kempten is no shortage of diverse and varied projects on the fire, projects large majority of models of the Volkswagen Group. Ultimate presentation: an offer on the Audi TT-RS and RS Plus.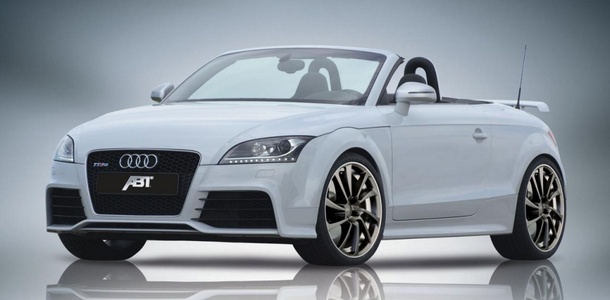 It is immediately noted that the cosmetic changes and other appendages body does not consist in the heart of the project.
It is more sr mechanically that the preparer ABT experts were officiated with 470 ch and 630 Nm (electronics and turbos reprogramming) against 340 ch and 450 Nm.
A lower offer is also programmed to 440 ch and promises yet another 420 ch. The most powerful program promises a v-max unbridled 285 km/h for a 0 to a 100 km/h in 3.9s. The 19″ or 20″ rims are proposed as sports brake discs and stainless steel sports exhaust system. Finally, the clearance can be lowered by 30 mm.