Acura ILX Endurance Racer
After the Street Build version reviewed and corrected for a daily use, here is the version made for the track and the jousting competition under the evocative surname: Endurance Racer.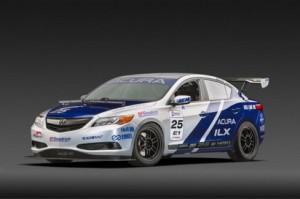 The base remains the same in both cases: the latest generation of the Acura ILX sedan. Presented as part of the SEMA Show, this version will then participate in the 25H of Thunderhill, the American endurance which will take place in mid-December Willows (California) on Thunderhill Raceway Park.
Developed and elaborated by the Team Honda Research-West (THR-W), this Acura ILX Edurance Racer thus receives its share of out planned changes to be aligned in competition. Ren noted in terms of the engine but various changes in concerning chassis and aero appendages.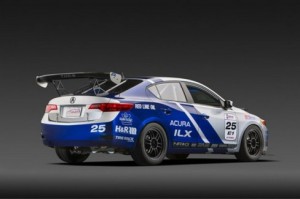 Thus can detach a roll cage, a harness, a sport steering wheel or bucket seat. This version also adopts BF Goodrich RC Racing and original H&R sport suspension. Rear wing and diffuser is also the program as a new exhaust, front splitter and Baja Designs LED lighting.