A new Triton/L200 for Mitsubishi
Nearly ten years after its launch, the Mitsubishi Triton/L200 evolves. A widely reviewed style, new engine and a reinforced structure for pickup which should serve as a basis for the future Fiat pickup.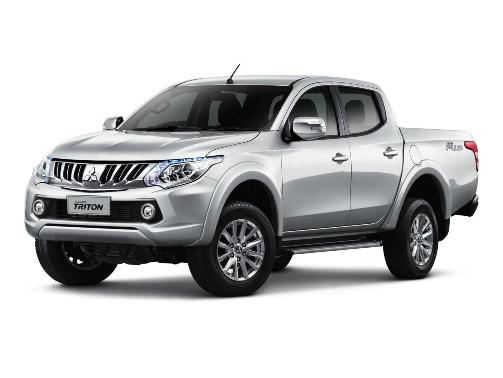 This new Triton (L200 in some markets) was announced by the GR-HEV concept last year. The style of the production version is of course more sober. The style of the previous generation was trying to bring this big pickup of a more sporting SUV universe with more rounded lines. It is now a more angular look and more rustic, retaining the familiar proportions. This did not stop in its top versions to display beautiful doses of chromium.
The interior style evolves smoothly, keeping the overall look of the board, with a large curve encompassing the central facade. Little Bit of new equipment to point out to it, apart from the development of information entertainment system, and controlling the transmission and short range operated by a rotary control and not by an additional lever.
The separate chassis is reinforced and the bucket is slightly enlarged in the vertical direction. In terms of engines, found in petrol a 2.4 to direct injection of 128 hp and diesel in two variants of the 2.5l 4 cylinder already known: 128 or 178 hp.
A new engine has been despite all its appearance, a 4 cylinder diesel in aluminum, 2.4 liters of displacement, with opening timing MIVEC technology valves and cousin of the 1.8 l and 2.2 l in other models of the brand. 181 hp for it, barely more than the older 2.5L, but announced more refined and efficient operation. Manual and automatic gearboxes are also reviewed.
Produced in Thailand, there is already available, with a wide range of three cabins: single, extended and double. In the coming months it will leave to conquer the entire planet or almost: Asian, Australia, Middle East, Africa, South America and Europe…. Depending on the country, the supply of two or four wheel drive, manual or automatic transmission will be adapted to the different engines.