2018 Audi RS3 Sportback will debut 405 horsepower engine
After the arrival of the Audi RS3 Sedan, which was presented during the last Paris Motor Show, it is now the turn of the new Audi RS3 Sportback to make its debut. The new line of sporting hatch, in addition to the more powerful five-cylinder turbo engine already produced in series, brings a more modern look; in addition to improvements in the interior and the adoption of new equipment, such as the Audi Virtual Cockpit instrument panel.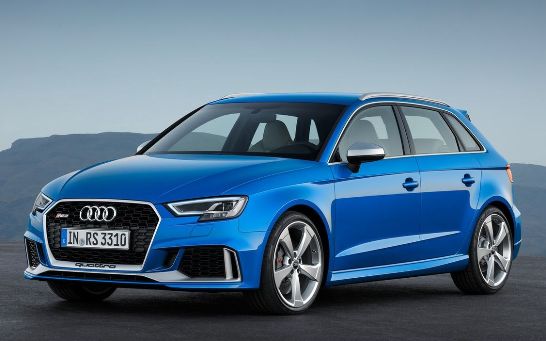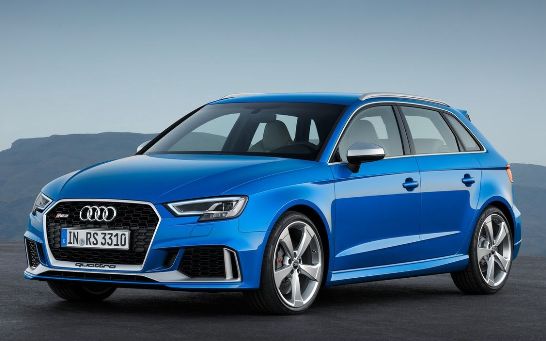 The engine that equips the 2018 Audi RS3 Sportback is the same as the RS3 Sedan, a 2.5 TFSI five-cylinder, which received a 33 hp increase in power and it is 26 kg lighter, thanks to the use of aluminum crankcase, among other improvements. This propeller can develop 405 horsepower and 48.9 kgfm torque, available between 1,700 and 5,850 rpm. Next to it is an automated seven-speed S tronic gearbox and dual clutch and permanent all-wheel drive system.
The unit also has double injection in the intake manifold and in the combustion chambers; in addition to the Audi Valvelift system, which controls valve opening time depending on throttle and engine speed, to reduce fuel consumption and provide a more spontaneous throttle response.
The Audi says the new RS3 Sportback accelerates from 0 to 100 km/h in 4.1 seconds and has a top speed of 250 km/h (or 280 km/h as an option). Meanwhile, the average consumption is 12 km/l, with CO2 emissions of 189 g/km.
In the other highlights, there is RS sports suspension with adaptive damping control (optional); Adjustable exhaust flaps; Selector of driving modes (comfort, auto and dynamic); Stability control with selective wheel control and sport mode; 25 mm recess; 19-inch wheels with 235/35 tires; Brake discs with 310 mm diameter, among others.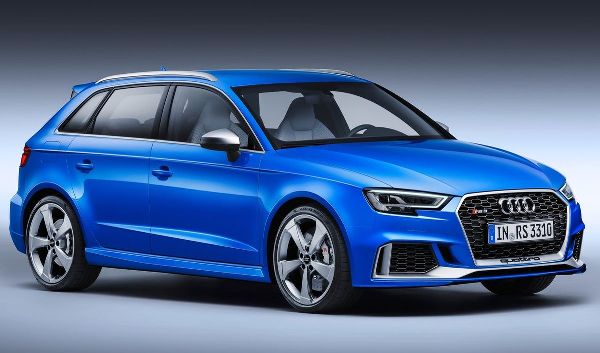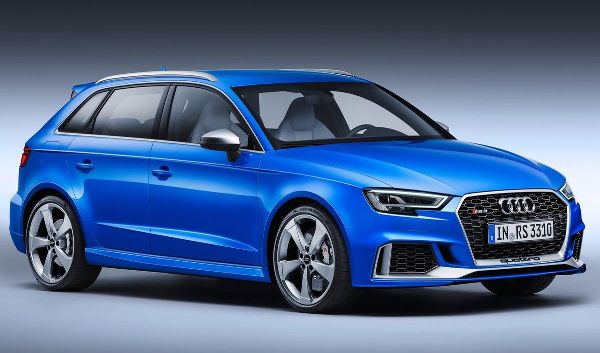 The new look of the 2018 Audi RS3 Sportback is marked by headlights with more modern trim and LED lighting (or Matrix LED as optional); in addition to the more aggressively designed bumpers and wider air intakes; Single Frame Front Grill with aluminum, inscription "quattro" at the bottom and model name on the left side; Front splitter; Cover of aluminum mirrors; Side skirts; Rear diffuser; Oval tailpipe exhaust; among others.
The interior offers sports seats with Nappa leather – RS emblems on the headrests; RS leather sports steering wheel with entertainment system controls; instrument panel with black dials, red needles and white scales; Audi Virtual Cockpit system with special RS, which displays torque data, G force and tire pressure; among others.
The new Audi RS3 Sportback will be available in Europe from August, with an initial price of 54,600 euro (about $180,000 in direct conversion).