2015 SEMA: The Ford Mustang in force
Must like the F-150. Must the Mustang in the aisles of the upcoming SEMA Show in Las Vegas. Among the whole bunch of preparations that will be highlighted on the American icon, here already signed eight different partners involved in the respective project.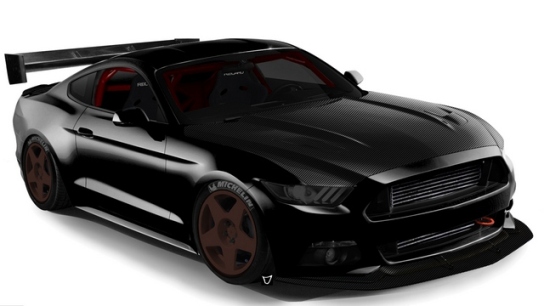 So these are already eight preparations on the basis of the Ford Mustang (coupe or convertible) that are already advanced by the manufacturer of Dearborn and partners invested for the occasion: CGS Bojix Design, Motoroso, Bisimoto, Mad Industries, TS Designs, Dragg and Ice 9 Group.
The supply declined on the latest generation of the Mustang will be very complete. At jumble program? Alloy wheels ranging for example from 20″ to 22″, accessories, motors preparations (for a very wide power spectrum up to 900 hp), Whipple supercharger, Wilwood Disc Brakes, set of Vortech cooling, bodywork appendages, kit suspensions, shock absorbers, tires, revisited binnacles, inserts carbon fiber, leather, alcantara, delivered specific body, etc, etc.