If the new R8 should emerge as the star of the stand Audi at the Geneva show, the Prologue Avant study should also attract attention and the flashes of cameras.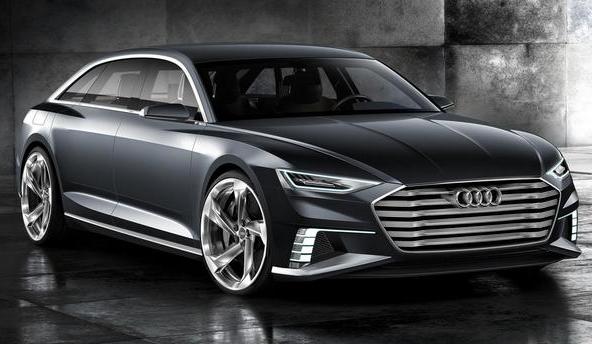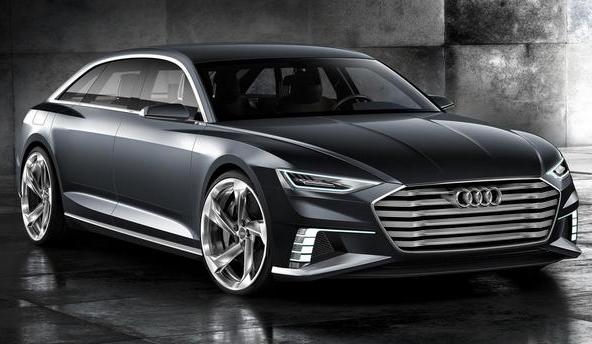 After unveiling the Prologue concept at the Los Angeles Auto Show in December, here is the Prologue Avant concept. The silhouette changes and the long break, 5.11 meters ahead.
Between the two concepts, changes made in the technical field are obvious. For the record, the Prologue concept was proposed with the 4.0L V8 Biturbo, coupled with the 8-speed Tiptronic, developing 605hp and 700Nm or 750Nm with overboost function.
The new study goes hybridization, changing what was offered in the Q7 e-tron (3.0L V6 TDI of 258hp and 128hp electric motor). Its architecture combines 3.0 TDI and electric motor (developing the equivalent of 136hp, lithium-ion battery of 14.1kWh for a combined output of 455hp and 750Nm.
The electronics by limited top speed is 250 km/h for 5.1 seconds to go from 0 to 100 km/h … All in theory flattering approval cycle, 1.6L/ 100 km and 43 g/km of CO2. Audi also announced a range of 54 kilometers on electric power mode.
Template of this great break wheel drive and eight-speed Tiptronic auto box? A length of 5.11 meters, a wheelbase of 3.04 meters, a width of 1.97 meters and a height of 1.4 meters. Finally, note in addition that the builder takes this study to discuss the induction charging for the battery and a maximum power of 3.6 kW.
Audi does not beat around the bush at the time to anticipate the possible follow-up to this concept: the technology is very close to a finish in series.