Honda chose the upcoming SEMA Show in order to reveal its world premiere its new 2014 Civic Coupe, a coupe shown yet through this single illustration.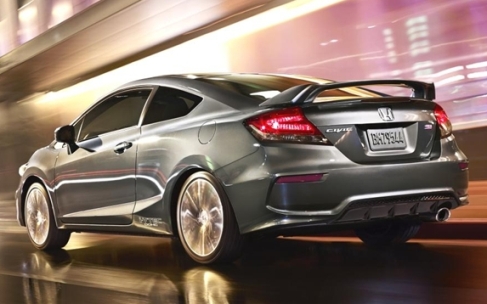 As Honda recalls Civic for years has been very popular on the side of tuning enthusiasts and preparers. And it is necessarily in the American show customization and preparation that Honda has chosen to unveil its first new Civic Coupe. Also this presentation scheduled for November 5, we do not learn much more, Honda keeping below the elbow.
That said, this teaser of the Civic Si coupe serves in particular to discover a massive rear spoiler and diffuser and new bumpers and other drawing reviewed of the lights. See also if the mechanical side has won some cavalry horses compared to 201hp and 230Nm. Honda also benefit the SEMA 2013 show several models prepared as well as some Honda Mean Mower. A review in detail in the coming days.