It is important to consider certain aspects when purchasing a used vehicle. Many of us do not pay attention to small details, but we should know that there are things we should not overlook. We just have to take our time and make a list of the most important tips we come to mind.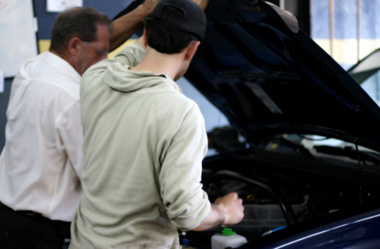 We have listed a few that you may find useful. Without this you will also consider HPI Check because with this you can find lots of information about the car. Remember you have to be careful. In this way you will avoid unnecessary risks:
Mileage: The number of miles that can indicate the wear that has had the car.
Painting: Touch and look at the moldings, windows and in every part of the body. So see if the car is badly painted, patching or have bumps or bruises.
Veneer: Look well moldings, bumpers, grill and in general the whole body to see if the vehicle has suffered a mishap and poorly managed.
Leaks: Check underneath the car and see that there is no stain of oil, gasoline, antifreeze or water.
Tires: Check the pressure of each tire and the wear of the tread. This way you will know if you have to align them or change them.
Oxidation: Check that there is no sign of rust around the vehicle. In the case of detecting any, keep in mind that it has no solution. You can not fix.
Interior: Behold upholstery is not too worn, broken or have been burned. Do the same with the compartments. Check under the mats to check for water leaks, flooding or rust in the trunk.
Electrical: This is one of the most important aspects to be considered, as these are the most expensive parts to repair vehicle in case of breakdown. Check the lights, signals, air conditioning and electric windows.
Radiator and antifreeze: It is very important for corrosion or rust and dirt around the radiator and dirt or leak in the antifreeze.
We hope these simple recommendations that can perform a safe purchase your used vehicle do not give you any headache in the future.