Waiting for the new: Volkswagen Phaeton Premium
Produced since 2002, the cousin of the Audi A8 rises to the surface of the news because after rumors of a new Phaeton to 2014/2015, Volkswagen seems to determine to take the current version of its large sedan by launching the Phaeton Premium.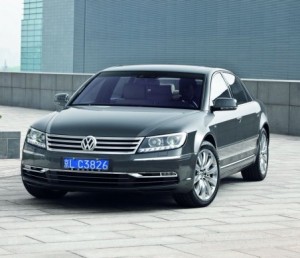 While Volkswagen is currently examining a new Phaeton, is now the current generation who is the subject of the information of the day. Indeed VW will launch soon the premium package which will aim to provide high quality equipment at a price a little more reasonable. This Premium pack will be equipped with leather seats with exclusive "ergo-comfort" has been approved by an organization that specializing in the maintenance of the spinal column.
It's not all because the list of equipment includes including an adaptive cruise control, a system of monitoring pressure tires and recognition of road signs or even a rear view camera. Outside, the flagship of the brand fit 18 inch wheels and does not adopt any other changes. This pack will be available on any of the Phaeton range including the entry-level namely V6 TDi proposed €77 690.