VW Golf Cabriolet Karmann
Volkswagen and Karmann is a long-standing partnership. A little more the even since VW bought back the historical site Osnabruck following the bankruptcy of Karmann. To celebrate their common history, VW released a Karmann special series the Golf Cabriolet.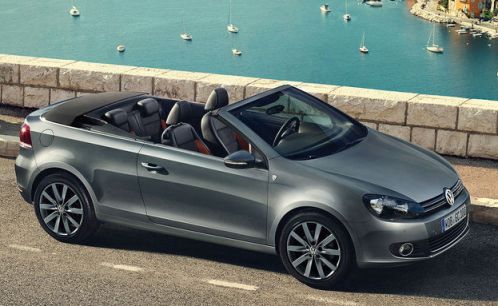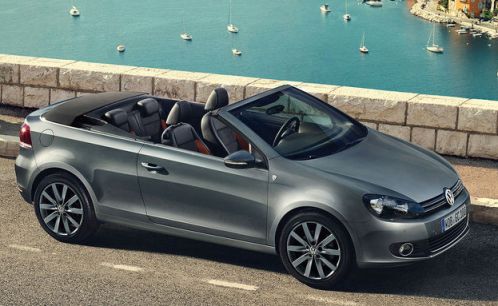 The Golf Cabriolet is still based on the old version of the Golf (6), but we must admit that its lines remain contemporary. The system of hood in electrical-hydraulic fabric prevents its backside of its competitors to roof in hard. In this special series, touches of chrome are added, 17″ alloy rims are 10 branches and seats go to two-tone black and brown leather with a mix-alcantara-cellular tissue. Fine white stitching enhances the whole.
Golf Cabriolet Karmann also has parking sensors, audio system, steering wheel and gearshift lever covered with leather, etc.. Several engines from 105 to 160 horsepower are available for this special series. Golf Cabriolet Karmann will be available from €27 725.