Volkswagen Beetle Exclusive version
Volkswagen extends upward range of the Beetle family with a new Exclusive version. Or rather two versions Exclusive Sport and Exclusive Design created by R GmbH.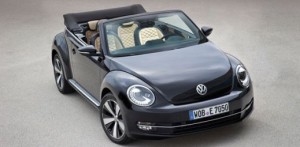 R GmbH, a subsidiary of Volkswagen specializes in creating special models like Quattro GmbH at Audi, thus comes to propose two new versions in the Beetle range. Declined on the versions already proposed Design and Sport, they names Exclusive Design and Exclusive Sport. Both models adopt 18-inch wheels like Twister (19-inch optional Tornado) and … that's it for the outside which therefore meets a minimum program.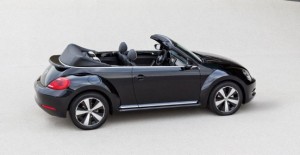 It is especially inside that these versions owe their name: saddlery leather with upper part of seats in Nappa leather and seams "diamond" (beige, black or brown), shiny black dashboard, stainless steel door sills branded "Volkswagen Exclusive" wheel, speed and parking brake knob dressed in leather, central armrest dressed leather with sewing "diamond" also, floor mats front and rear edge to the color coordinated with upholstery …
All charged at full price, with a surcharge (in Germany) of €4.500 for the Design and €3,425 for the Sport version, respectively €22,650 and €26,650 for 3-door and € 26,775 and €30,500 for the convertible, in their basic engine (1.2 TSI 77 kW/ 105 hp for the Design, 1.4 TSI 118 kW/ 160 hp for the Sport) …