Tips for Buying Used Auto Parts
Buying used auto parts is a good inexpensive alternative to buying new and expensive parts when you need to reconstruct, repair or simply upgrade your car.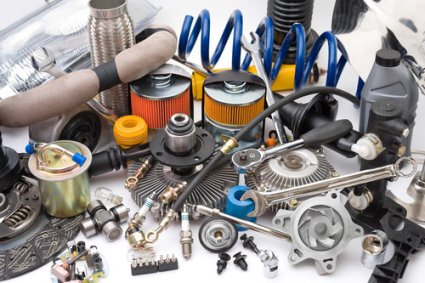 There are so many ways that you can get used auto parts – you can visit auto salvage or junkyards in your area and look up there, or you can review the local classified services and brush through ads posted there, or visit auction websites and get used parts online from retailers. To learn more about purchasing good used car parts keep reading the article, and we will tell you everything you should know.
Method 1: Auto Salvage Yards
Find out where auto salvage yards and junkyards are located in your area. You can do this with the help of phone directory or you can simply use the Internet. Search phrases like "auto salvage yards" or "pick and pull auto" will most likely bring you to the address of nearest salvage yards of the area. Usually they sell auto parts for relatively low prices. Yet, in most cases you will have to take your own instruments and remove the part you need right from the car by yourself.
Make a list of things you need before you head out. Sometimes you can purchase whole assemblies instead of separate parts, and this most likely will cost you less than single parts.
Research the pricing and part availability within every auto salvage yard. In most cases the auto salvage yard can quote a price for you for a particular auto detail, and check if they this very detail available for you. Make sure you ask about additional fees you might have to pay, such as special fee to enter the salvage yard.
Verify the conditions and terms of the sale – some salvage yards allow you to return the used car part back in certain period of time, while others stipulate that the sale is final. The knowledge of the specifics might help you if something goes wrong with details or with your car.
Method 2: Classified Ads
Look for used car parts in local classified ads – they are often advertised for sale by their owners in classifieds resources like local newspapers and magazines, as well as on classified ad web services. When using the web service, choose your state, city and region, after that you may enter the key phrase or word that contains the name of make, model and auto detail you are searching for. For example, you may enter "Toyota Rav4 spoiler" into the search field, and you will get the list of individuals that are selling this particular auto part.
Inspect the used auto part before buying. Depending on the part you are buying, you may need to verify that the part's condition will not affect its ability to function properly. For example, if you are buying a car muffler, examine the muffler to verify that it does not contain any holes or cracks.
Ask the seller about the reasons for selling this particular detail. Often this only question can help you a lot in defining the reliability of the used auto part. For example, some people may be selling a part of a car because they have recently upgraded their own car in order to achieve better performance of the vehicle, and others may hurry to get rid of used auto part because they are moving.
Method 3: Online Retailers
Look up for websites and retailers that are selling used car parts online. This one may be a convenient way to locate a certain car part that you need, especially if this detail is a rare one. The prices for auto parts selling online are often lower than ordinary, as retailers don't have to pay for running a brick-and-mortar establishment.

In order to locate the websites and retailers, enter the phrase like "buy used auto parts online" or similar to search bar, and you will get lots of results and links.

Go to websites of the services like "Barely Used Auto Parts" or "Junk Yard Dog", which stand for auto junkyards and contain the list of all such yards that sell and mail the auto parts despite the location.

Search for used auto parts online with the help of auction web services like eBay Motors, which features both new and used auto parts selling to individuals, auto mechanics, retail stores and a lot more.

Read and review the sellers review and feedback ratings before you have a deal. This will help you avoid troubles in case seller has bad reputation, low reliability or suspicious selling history.

Study each retailer's policy considering returning, refunding and shipping issues before you close a deal with any of them. As long as some auto parts are heavy and big, you may be required to pay shipping costs, which are most likely to be high, even if the used auto part is not expensive itself. Good luck in your searches!