The new Ssangyong Korando arrived in Korea
Glimpsed a few days ago unofficially, the new Ssangyong Korando was unveiled in Korea, with immediate marketing. New front, new dashboard and new equipment for the program. Its presence in Frankfurt is for the time being not yet confirmed.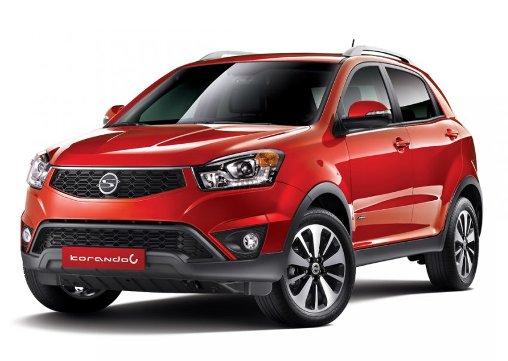 Called Korando C on its domestic market, the SUV compact Korean brand has its first facelift since its arrival on the market in 2011. Rapid change. Not that style deference, but since its acquisition by Mahindra, Ssangyong has created a real stylistic identity.
The Korando is therefore a little more aggressive with angles more pronounced at the front. It took the opportunity to develop LED daytime running lights. At the rear, the volume of fire is unchanged since the facelift does not change any stamped body. As against the internal style changes with light guides and light signature "C" recalling the model name.
It is within the change is greatest; because it is there that it was most needed. The austere board is now more modern volumes with more pronounced. It also promises more flattering materials. Finish visible progress with a passenger airbag hidden for example. And imposing backdrop way wood aims to provide a more upscale appearance. The equipment is enriched with the availability of hands-free starting, ventilated driver's seat, system information/entertainment Infinity with 7 inch touch screen…
The various optimizations also focus on improving the comfort and consumption, lowered Korean cycle to 17.2 km/L (5.81L/100 km) in 2-wheel drive with manual transmission. The figures for Europe will be announced later. The presence of the new Korando in Frankfurt is very likely, but not confirmed.