Skoda Superb Combi Outdoor
Skoda has unveiled a package for Superb Combi Outdoor, recently restyled.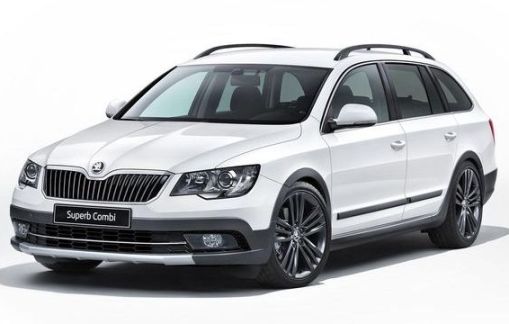 The Outdoor pack is not a novelty as existed before the facelift. Despite the proximity of the idea with the Allroad in Audi cousins, it is here that of cosmetics. Designed to provide a more robust look at the Skoda Superb Combi, the Outdoor pack includes black plastic parts and chopsticks in the same process. It also adds plates of gray color under the front and rear bumper, without however to raise the base.
This pack can be ordered with the full range of engines in the Superb, except Greenline versions. Thus, this Skoda Superb Combi Outdoor will be delivered with the entry-level engine, the 1.4 l TSI or the more exclusive version, 3.6l V6 260hp.
As its standard version, depending on the chosen engine, the Skoda Superb Combi Outdoor will be equipped with the 6 or 7 speed DSG gearbox and embark also integral transmission as option.