Now Drive A Nissan Skyline In Style In The US!
Now the Nissan Skyline lovers in the US have a reason to rejoice! Nissan skyline models can now find the way to USA legally if the vehicles are over 25 years since its making. Apart from skyline vehicles, Skyline GT-R the best and high performance sports car models are also included in the list.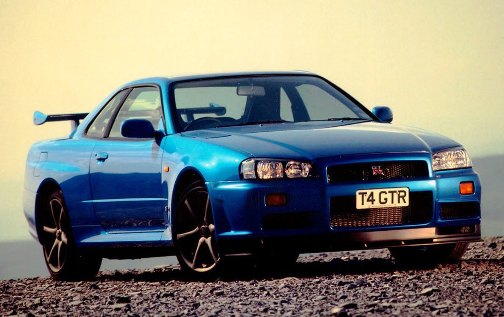 Conditions for Skyline to reach the US
The three ways to bring the high performance Japanese Sports Cars legally to USA are:
The cars should be 25 years old.
The model should be of limited edition.
By a registered importer the car must have undergone expensive and complicated procedures.
Limited Edition cars
Bringing JDM (Japanese Domestic Models) and very particularly Japanese high performance sports cars is much difficult as they are limited edition and consequently their price is higher.
Compliance by Registered Importers
The much complicated process is through stages like exporting, purchasing, local compliance, importing and DOT registration. To import JDM (Japanese Domestic Models) into USA and the most popular Nissan Skyline models the vehicles must be over 25 years. This is the best, fastest and least expensive process to bring JDM into USA.
Documents From Japanese Exporter
Export Certificate (Car Title)
English Translation of Export Certificate
Invoice (In English)
Bill of Lading (Issued by the Shipping Company)
Those documents are sent to the customer through the Express Mail and once the car arrives at the port you can take the car to Customs Agent in order to clear the other processes.
On Order Service in your budget
The importing company can search for skyline models or other Japanese used cars based on your budget and other details such as mileage, color, options etc. With their On Order Service company will agree on total shipping price to your closest port and there won't be any hidden prices. You will get a clear idea about what you will be getting and how much is the cost total to get the vehicle delivered to your port.
Free and Premium Storage Facility
The big advantage of availing the services of the importing company is that they provide free storage for your vehicle until it turns 25 years old and can be shipped later. The company's parking lots can fit over 400 cars and can take care of your car by maintaining it until it is shipped.
Pre-shipment Maintenance and Inspection
It is quite important to have your car checked properly before Exporting. As these vehicles are much older it is important to get the services done in Japan where the parts are readily available. Japan partner has over 11 years experience of maintenance and all ranges of repairs done to skylines.
International logistics
The importers have shipped over 24,000 vehicles to 104 Countries in the World. They have a well developed and optimized global logistics. The company can deliver any type of shipment to any major parts of the world. Their professional team will do their best to find the car of your dream.