Nissan Fuga/Infiniti M by Wald International
After a version Black Bison of Mercedes G55 AMG, Japanese tuner Wald International has released this time Infiniti M (or Nissan Fuga in Japan) decked out with a aerodynamic package, called Sports Line Black Edition.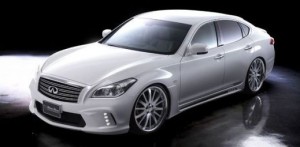 Tuner among of the most recognized in Japan, Wald International has helped to make more aggressive look of the Infiniti M adorning an aero package includes a front spoiler with daytime running lights, side skirts with fender extensions, integrated spoiler on the rear cover as well as the roof and rear spoiler with integrated diffuser.
It can also note the four exits of the system of exhaust sports as well as an up-to-date of alloy wheels.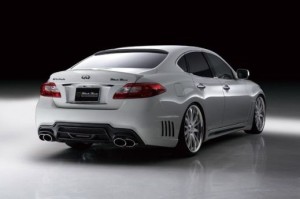 Technically, the engine has not been changed, but the suspension has been lowered in order to improve the driveability of the sedan.
The price of the transformation is expected to 821,100 yen (about €8,200) which must be added the wheels and lowered suspension.