It is not known if the associated of Bob Lutz have participated in the auction concerning Fisker. Even otherwise, it ensures that the birth of the VL Destino is on track. Small brand should return to Detroit show in January.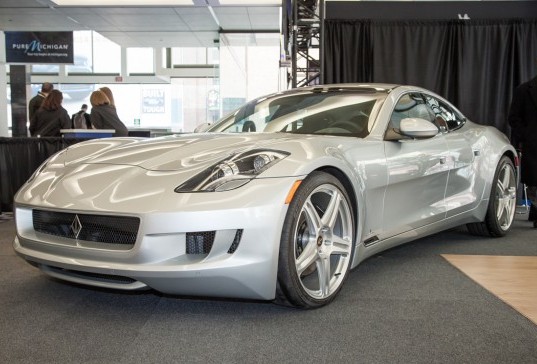 Unveiled in January 2013 at the Detroit show, the VL Destino is, we recall, a Fisker Karma in which the whole mechanical hybrid is replaced by a good big V8 of GM origin. With advanced features like the engine of the Cadillac CTS-V, just that…
The more important blocking for VL was not the provision of Karma. But a dispute with a supplier Fisker who refused to provide the brand founded by Bob Lutz codes to reprogram the onboard electronics. The dispute is now a memory…
Despite the halt in production of the Karma which is prolonged (resume?) Bob Lutz is not worried. He claims to have already got their hands on 25 copies of the Karma, and have a die to obtain copies or body without mechanical or hybrid batteries. With Valmet Automotive, which ensured the production?
He also encouraged owners to come find to convert their Karma in Destino … With the choice a V8 atmospheric or a turbocharged version which is other than the engine of the Cadillac CTS-V. The engine that has been finally preferred to that of the ZR-1, which is more powerful, but not associated with an automatic transmission.
Last retail price. A complete Destino be proposed at around $200,000. Count $100,000 for conversion. Finally, VL will be back in January to show … with a new body.