Mercedes S-Class Coupe, goodbye CL
The Mercedes stands not fail certainly appeal to the Frankfurt Motor Show. Because in addition to the new S-Class and the GLA, the new big coupe will be also present. And respond as expected in the name of S-Class Coupe.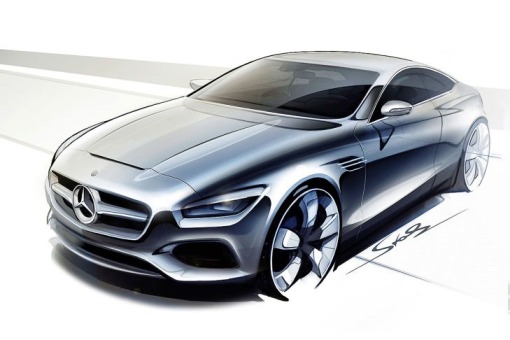 First SEC and C-Class Coupe (1994 to 1996) and finally CL, the large Mercedes coupe again changes name to become S-Class Coupe. Simplifying the range after E and C Coupe. This new generation continues the action taken by the C215 and C216 (199-2006 and 2006-2013): inject more dynamism and elegance in style after the disastrous C140 … it might be called S-Class Coupe, no body part is shared with the sedan, and it has its own expression. Even if only for the time sketches are available.
The interior however is identical to that of the sedan to the dashboard, leaving course less comfort for rear seat occupants. This S-Coupe profile as more than ever as the S driver, unlike the sedan will appreciate especially the rear seats…