Unveiled as little discreet concept at the Los Angeles, the GLA45 AMG returns this time in production version for the Detroit show. With more installed appearance.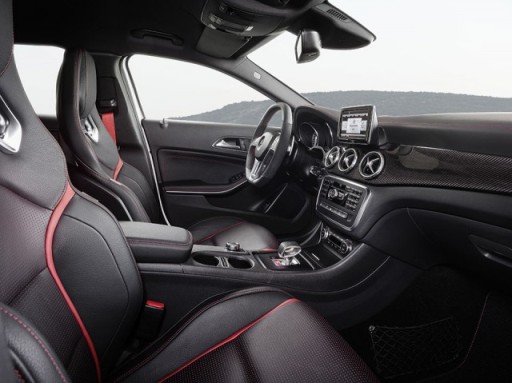 GLA is by nature already quite muscular, the AMG version does not add in too much not going overboard. However, it brings to the small crossover various signing models elements from Affalterbach. The grille has a double bar now has acronym AMG. The wide open shield is highlighted with a metal wing and how the vents themselves are highlighted deflectors. On the sides, rocker echo the front blade.
Inside, the AMG atmosphere passes through the lever identical to those of the "big" AMG speed, as well as mixing leather sport seats Artico and Dinamica microfiber. The rest of the decor combines brushed aluminum and carbon.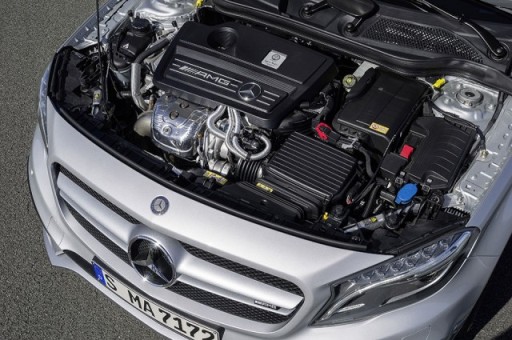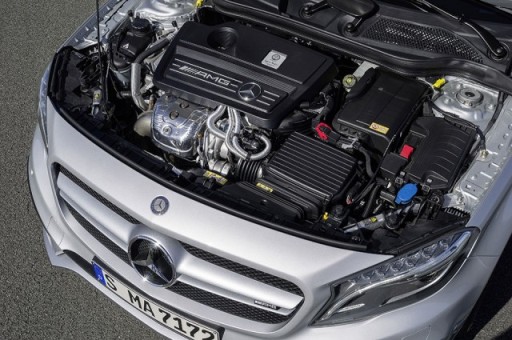 To the bowels of the beast, there are of course the same for all the CLA45 AMG and A45 AMG. It named the M133 2.0-liter 4-cylinder with direct injection and Twin Scroll turbo. 265 kilowatts/360 hp and 450 Nm at the key, sent to the 4 wheels via a 7-speed double-clutch gearbox, 4Matic transmission integral (and its multi-disc clutch engaging necessary transfer of torque to the rear wheels).
It is now a tradition; GLA45 AMG is entitled to its Edition1: black lacquered aero pack, silver side bands/ red AMG touches red stripes on the mirrors, front grille, rear spoiler and diffuser, red calipers, 20-inch wheels with central locking and inside out red. All with Cirrus White, Cosmos Black, Polar Silver and Grey Mountain.