Mercedes GLA AMG Sport package by Brabus
While the recent preparation of Brabus on the Mercedes GLA was based on the most-current version (GLA45 AMG), now the German tuner unveiled a more color version and on the basis of the GLA 220CDI with its AMG Sport package.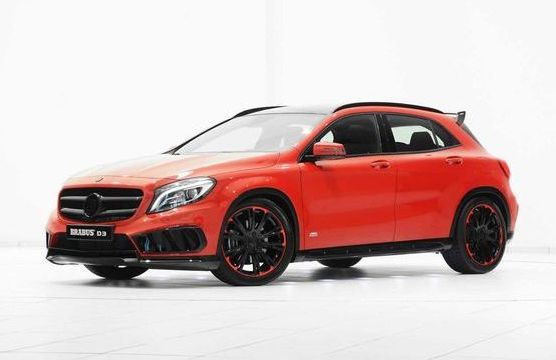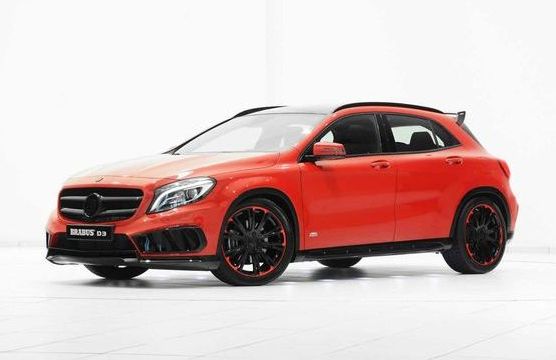 What is obvious is of course very flashy orange color of the car, which changes of the usual black Brabus. The small SUV from Mercedes is also adorned with shiny black body parts such as the front lip spoiler, air vents, side skirts, roof racks, rear trunk spoiler and diffuser flanked by four outputs of exhaust. This treatment is found elsewhere on the rims.
In addition to the visual changes, Brabus has considered the 4-cylinder GLA 220 CDI engine by grafting D3 kit. The engine now produces a power of 210ch for a couple climbs up to 410 Nm (40 hp increase in power and 60Nm torque).
The 0 to 100 km/h is performed 8s (i.e. 0.3s less than the original version) and its top speed stands at 220 km/h (or 5 km/h more).