Kia has had bad luck with his big SUV Borrego, launched in the United States at a time when the market was falling. A commercial failure does not prevent Kia renew the experience and prepare a new generation should make its appearance next year. But not in Europe.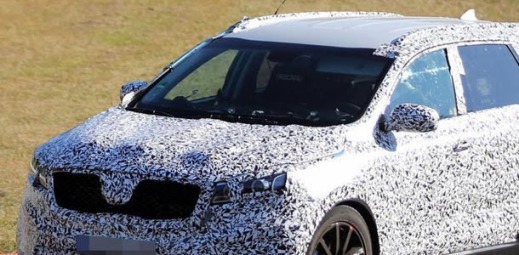 In the mid 2000s, the market for very large SUV is growing in the United States: Ford Expedition and Excursion, Chevrolet Tahoe and Suburban, Dodge Durango, GMC Yukon (Denali XL and more). Japanese arrived on the market (Toyota Sequoia, Nissan Armada) and Kia hopes to mingle with this fight.
After a concept in 2005, the series version is unveiled at the Detroit show in… 2008. At the same time the market plunges due to soaring oil prices and the financial crisis … From 2011, the Borrego disappear from the U.S. market and continues his career under the name Mohave, in some countries, with confidential sales around 10,000 units annually.
A new generation of Borrego will appear next year. Korean brand is supported by the recovery in the U.S. market, and the good sales of Sorento. This model must accompany the move upmarket engaged with the launch of the Cadenza in the United States, which will be the first target.
The first generation was based on a conventional scale structure in the segment, which could possibly give rise to a pick-up. The second should return to a more conventional monocoque structure.