Jaguar XE: Future Jaguar model
After a long communication sequence, which is probably the most anticipated news of the Paris show is finally unveiled. Jaguar XE is a key model for the future of Jaguar, who treated its arrival on a new segment.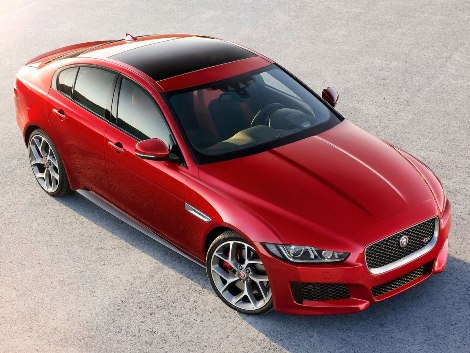 After the unfortunate experience of the X-Type, Jaguar was rather cautious about extending its range downwards. Yet it is an inevitable step for the English brand. For this model, which has to be successful, must give a broader base to the brand, but also help achieve the economies of scale in terms of engines, platforms, technologies for the renewal of the rest of the range. Jaguar has cared for his new baby. New platform in aluminum, new 4-cylinder gasoline engine and diesel, security systems or communication… Almost everything is new.
The introduction began with the S version, with its supercharged 3.0 V6 (Twin Scroll turbo) 250 kW/340 hp and 450 Nm. Sportsmanship highlighted so for the engines, but also for the chassis advertised as "agile, responsive and flexible". A high-tech unit that will be subsequently supplemented by a 4-cylinder petrol and diesel. Because the objective is also to seduce the fleet market, vital on this segment. The most sharpened version includes displaying CO2 emissions of just 99 g/km to 163 hp and 380 Nm, benefiting from both a limited mass through the use of solid aluminum (mass from 1474 kg) and a neat aerodynamic (Cx 0.26).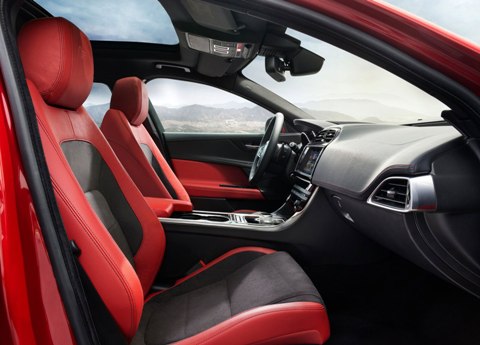 For style, Jaguar took no chances. The XE located in the direct lineage of the XF has successfully renewed the image of the brand, with a hint of aggression and more via the addition of more sharp lines. A style that dresses dimensions almost patterned on competitors. 4672 mm long, that is 48 more than the series 3, but 14 less than the C-Class. The wheelbase of 2840 mm is also between these two competing, and XE is a bit wider (1850 mm) and under high (1416 mm), thus showing more dynamic proportions.
The interior is also modeled on XF/XJ with a kind wrapping of the board, and a "technical" design (vents, gear box control). Jaguar promises a generous space in the rear seats…
In terms of technological equipment, the new XE shares with the other newborn Jaguar Land Rover, Discovery Sport. Stereoscopic camera is thus found in the front, complementing an arsenal of driving aids: lane departure warning, blind spot monitoring, collision risk warning, semi-automatic parking … There is also entertainment system: WiFi hot-spot, interaction with mobile devices in both directions (using some Android/iOS application directly via the touch screen of the car and transfer of data from the vehicle to the smartphone). Jaguar adds a management system called All Surface Progress Control (ASPC), and from the experience of Land Rover in the matter.