Hyundai PassoCorto by IED
After three consecutive years dedicated to Italian brands, Italian design school IED takes a more international turn with a study of the Hyundai emblem.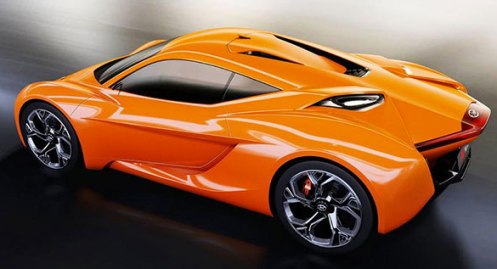 In recent years, the Instituo Europeo di Design of Turin is present at the Geneva show and unveils the result of the work of his students, carried out in cooperation with manufacturers. This year it is at the request of Hyundai concept called PassoCorto has been created, after three consecutive years of work on Italian brands (Abarth, Cisitalia, Alfa Romeo).
Passo Corto for "short wheelbase" is a coupe of 2 sits at central engine, 4.10 long (1.88 m wide, 1.16 m high and 2.45 m wheelbases). Simple model, some characteristics that could be a real vehicle are advanced: carbon cell, 840 kg total weight and 2.0l engine direct injection turbo 270 hp from the Korean manufacturer.
The model of this concept will be presented at the 1/10 scale.