Haval HB-03, a new SUV coupe come from China
The Shanghai Motor Show is already operational and in addition to bringing news of the brands that we know best, also brings others less known for these parts. It could be titled "From China with Love" because the local firms do not stop in their effort to assault the European and American markets. Its concepts and prototypes are evolving by leaps and bounds, as they no longer blatantly copy the design of consecrated brands and their interiors gain in quality and technology.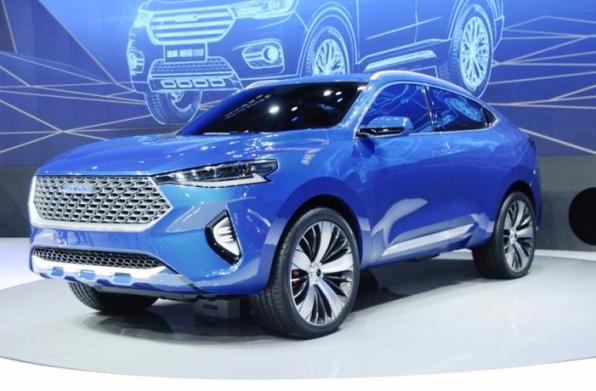 One of the firms that shows the best evolution is Haval. The quasi-premium Chery brand is proving that it can be more than just a brand with origin and Chinese capital in the automotive sector. Proof of this is the Haval HB-03 or what is the same, a SUV with form of coupe, vaguely reminiscent of the BMW X6. We do not know its external measurements, but by the images we could speak of a SUV of about 4.5 or 4.6 meters of length and a width of almost 2 meters.
The exterior design of the Haval HB-03 is very original but mixes elements of several models. The first are the main headlamps as it remind those riding the Hyundai Tucson. Its grille is reminiscent of Ford's new range of models. If we have to talk about the profile we must take up the similarity with the BMW X6, although seeing the fall of the C pillar would say that it have also inspired by the Maserati Levante. From the rear we do not have snapshots, but surely also will remind some known model.
At a technical level the Haval HB-03 will be powered by a hybrid plug-in propulsion system. It has a thermal engine of 1.5 liters of displacement attached to an electric type. The power of the model is in the 268 hp and 450 Nm of torque. With these figures, the HB-03 is able to achieve 0 to 100 kilometers per hour in 9 seconds. In addition, with the charge of its batteries it is able to travel up to 65 kilometers without emitting polluting emissions to the atmosphere.
In its interior the design is more futuristic because it has elements that are difficult to take to the production. The Haval HB-03 comes with several touch screens and lots of carbon fiber scattered throughout the interior. The passenger compartment is covered with orange leather that gives color, but that seems of average quality. Otherwise, the console is well oriented to the driver and the number of buttons is just not to overwhelm the driver.
The Haval HB-03 is only a concept, but surely it will not take long to reach the market. The evolution of Chinese cars is a reality and it is a matter of little time that comes to eat up the ground.