Goodwood 2015 : Lotus 3-Eleven
Here, the Lotus 3-Eleven, alias "The Beast". The manufacturer has carefully maintained the suspense until the presentation at Goodwood.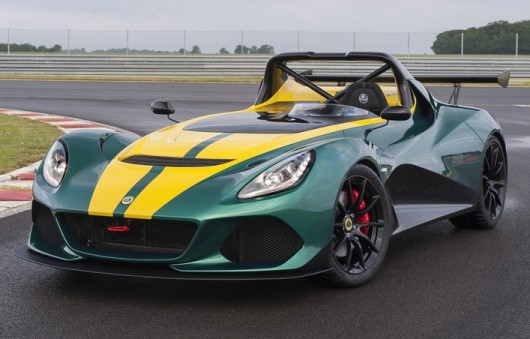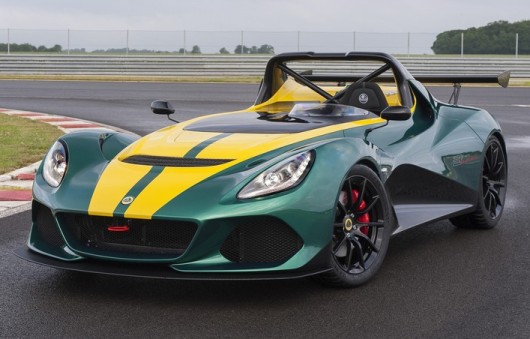 As the name suggests, the 3-Eleven is the descendant of in fact the radical 2-Eleven. Except instead of the chassis of the Elise, 3-Eleven uses-that of the Exige Evora. The engine comes from precisely the Evora 400. But the compressed V6 3.5L (of origin Lexus) this time pushed to 450ch and 450Nm.
The "civil" version has a manual 6 speed transmission, while the "Competition" version has a sequential gearbox, also 6-speed. In both cases, it will have a limited slip differential (with Torsen for "civil") and dry sump lubrication. Side ground connections, it receives Ohlins dampers with Eibach springs and a front anti-roll bar. It will be possible to adjust the suspensions. It is constrained by disks of 332 mm diameter with a AP Racing 4 piston calipers. The tires are Michelin Pilot Super Sport ("civilian" version) or Cup 2 (competition version). In both cases, it's 225 front and 275 rear.
Originally, the 3-Eleven is a car. A second bucket seat is available as an option, and a tonneau cover. The dashboard is limited to a TFT color display. The race course version has a bucket seat with 6 points harness, fire extinguisher and a circuit breaker.
The generous use of composite materials has brought down its weight by 40%. So, the race version, it displays only 900kg on the scales. More powerful Lotus road, it leaps up to 100km/h in 3 seconds and reaches 290 km/h (the racing version reaches "only" 280km/h).
Only 311 copies will be sold (combined road and race). Production will begin in February 2016 and the first deliveries will be in April 2016. The road version price will be £82,000 (€ 116,000) and the race version, £115,200 (€162,500).