Cousin of the Chevrolet Colorado, Canyon tries to bring a little of the big picture of GMC Sierra in the segment of compact pick-ups. And also offer a diesel in 2015.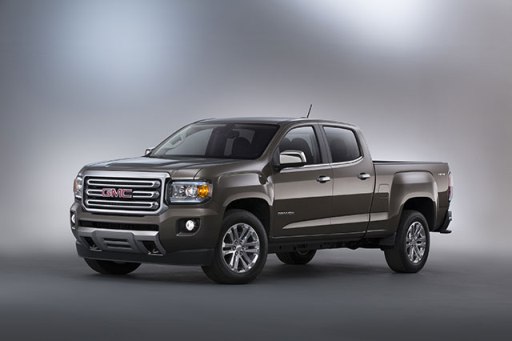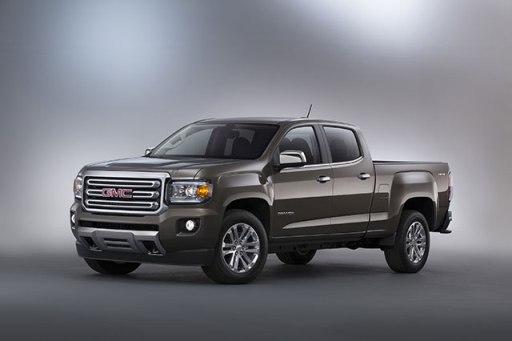 With this new Canyon, General Motors completed the renewal of its full range of pick-ups, made in just two years. Like the previous generation, the Canyon is a cousin of the Chevrolet Colorado, but GMC is entitled to a more distinctive face, which gives the unit a nice range alongside the Sierra and Sierra HD.
Apart from the difference in style which affects only the front part (optical shield, grid), Canyon resumes strictly the offer of Colorado. We are therefore faced with a "mid-size" pick-up, which tries to mix equipment from the world of sedans (connected multimedia touch screen system, driving aids) with the pick-ups (easier access to bucket, multiple attachment points, and range of accessories …).
Available in two cab configurations (elongated Extended Cab or Double Crew Cab), Canyon will be offered with two petrol engines with direct injection to launch this year: 2.5L 4-cylinder 146 kW/193 hp/253 Nm) or 3.6L V6 224 kW/302 hp/366 Nm. The 2.5-liter entry-level offers a 6-speed manual transmission (2 wheel drive, Extended Cab only). The rest of the range has a 6 speed automatic gearbox and a choice between 2 or 4 wheel drives.
In 2015 (therefore for 2016 year model in the United States …), the GMC Canyon offer as Colorado 2.8L 4 cylinder diesel of the Duramax family.