A little ahead of its official presentation and exposure in the aisles of Moscow, the adventurer Chevrolet Niva Concept has just taken to their heels. The first images and details surrounding this minor leak.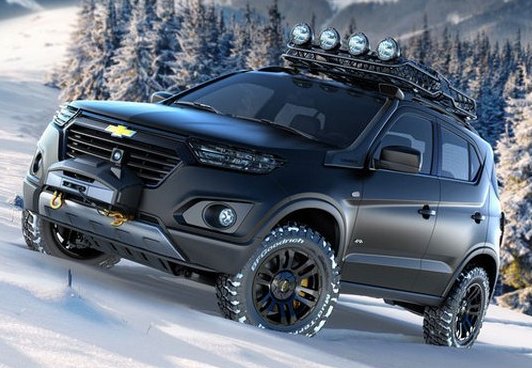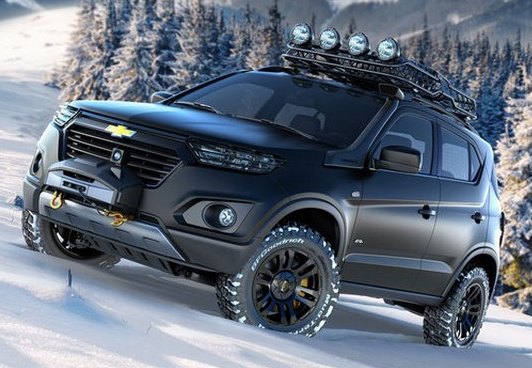 The Chevrolet Niva concept is unveiled earlier than expected because of generous leaks. Supposed prefigured (more or less accurately) the Chevrolet Niva second generation, the concept takes strength attributes and artifices of a small 4 × 4 adventurer.
Lightbar, roof rack, winch, 275/30 off-road tires, 16″ rims, underbody protection, spare wheel, etc, etc: no need to specify that the transition from concept to materialize series calmed down by a declination different attributes depleted area, and subject to different constraints for production and assembly lines.
The concept displays a length of 4.31 m and is powered by a 1.8-liter Peugeot 136 bhp. The launch of the production model will be next year or in 2016.