Aston Martin Vanquish Volante
The top of the Aston Martin range is discovers, for the greatest pleasure of the amateurs of control to open sky. A convertible which preserves all technological and stylistic evolutions of the coupe.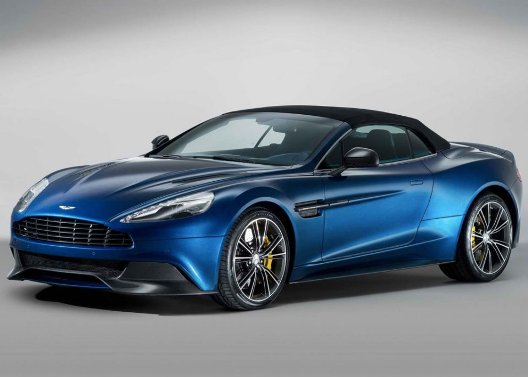 With Vanquish Volante, Aston Martin completes the renewal of its high-end, with a model that does not waive anything off its roof. We find the 6.0 V12 in the last execution at 573 hp and 620 Nm, always associated with a 6 speed automatic gearbox, Brembo carbon ceramic brakes (398 × 36 mm with 6-piston calipers and 360 x 32 mm with 4 piston calipers in rear) or Adaptive Damping System (ADS).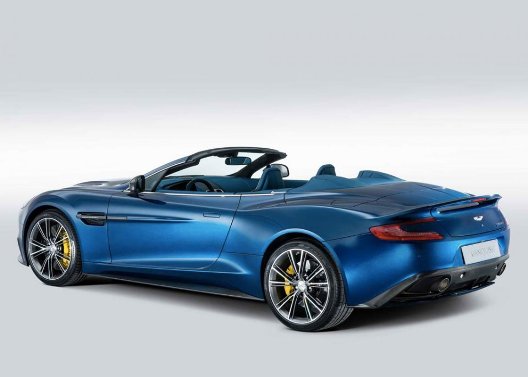 The body, fully carbon fiber (a first for a Volante) naturally contains all the attributes of the Vanquish, front and rear, including the controversial wing. New style note from the family of convertible Aston Martin, a windshield pushed to the top of the cross, for a cleaner connection with the triple thick condom. Allow 14 seconds to open it.
On board, the typical atmosphere Aston Martin is naturally preserved, with its center console welcoming orders gearbox and with haptic back as on the coupe. The two small rear seats are also preserved.
In terms of performance, the convertible has a maximum speed of 294 km/h and 0 to a 100 km/h achieved in 4″1. It is virtually identical values of the coupe (295 km/h and 4″1).
It is already available for order. But the first deliveries will not take place until the autumn…