2015 Alfa Romeo MiTo Racer
Alfa Romeo MiTo Racer, it should work hard! It's a little more complicated than that. If you expect a supercharged version of the MiTo go your way, because only the exterior and interior have been revised.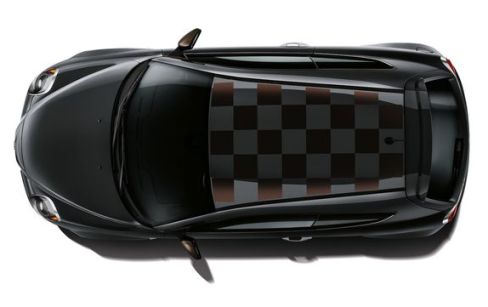 Indeed we find all the current range of the MiTo engines in for this finish Racer, the 1.3L JTDM-2 85hp to 1.4L MultiAir 140hp passing even by Turbo LPG version of 120hp. There is not even a QV version of the program. In fact, Racer edition of the Alfa Romeo is only an outgoing version, but inspired, according to Alfa Romeo, the past of the Italian brand.
For this special Racer edition, Mito entitled to seven new body colors including the new white theme combining the 17-inch wheel and the hulls of mirrors in dark bronze. We also note the satin chrome finish door handles and the surrounds of the front and rear lights, rear bumper spoiler sport with integrating the chrome exhaust pipe and checkered roof sticker.
Inside, the cabin must put a finish rather vintage with new sports seats in textile gray in color with leather accents on the sides of the seats as well as for stitching. The treatment also found on the steering wheel, the gear lever and hand brake. Finally, another touch of the past with the inscription Alfa Romeo on headrests, brown seams of floor mats and black dashboard named Street.
This special edition of the MiTo Racer will world premiere at the Geneva Motor Show which starts next week.