In constant evolution for years, the supercar of the Japanese manufacturer had yet more mechanical pleasure these past two years. For this new vintage, point since the additional cavalry V6 3.8 L Twin Turbo remains faithful to its 550 hp and 632 Nm.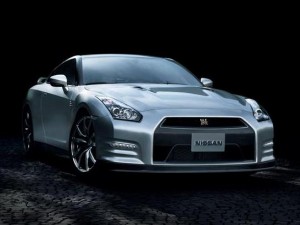 The developments are elsewhere. Evolving for years, waiting for the next GT-R R36, the Japanese sport receives minor enhancements for this year 2013, improvements that concern neither the power or torque or performance. These promise on the other hand a better stability at high speed and always more optimized behavior.
Thus, it inherits from suspensions changed to ensure more optimal use even under all circumstances and new settings for shock absorbers/ springs. In parallel, the Japanese manufacturer advanced a power better distributed to half the speed and acceleration at high speed. The management review should guarantee greater flexibility, ease of use and energy efficiency for even more diabolical. The adjustment of the turbochargers has also been reviewed as the lowered center of gravity. A board made minor alterations is also versions with Premium Edition or Black Edition from upholstery, stitching or bucket seats with carbon fiber shell. Finally, Nissan indicates enhanced rigidity also via new reinforcement bars to the level of the instrument panel.
2013 Nissan GT-R vintage will be launched in Japan in a few days. For the European version, it will probably wait with a presentation in a few days the occasion of the Geneva Motor Show.